After giving birth, flaccidity appears in our abdomen. In addition, there is accumulated fat and water in the abdomen and other parts of the body that we must help to release in order to recover and reshape our figure in a structured way. On the other hand, it is time to feed our baby, which involves the rise and fall of milk and the appearance of possible cracks in the nipple. The beauty and life pack is designed to meet your needs when you already have your baby with you.
Feel beautiful and cared for, while you can relax and enjoy your baby and breastfeeding comfortably and safely.
It contains an anti-cellulite massage brush to help you take care of your skin and reshape it pleasantly.
All Mamanecó products are indicated for pregnancy, postpartum and breastfeeding care. They are natural ingredients with more than 75% organic ingredients. All products are dermatologically tested on sensitive skin, vegan, free of harmful substances, endocrine disruptors, allergens, and probiotics for a better care of the skin's microbiota.
Make your skin bristle with mother's love and our care.
Palabras que nos emocionan
¡Es la Cosmética que estaba esperando! Siempre tenía dudas de aquellos productos que podía ponerme en la piel o no en un momento tan delicado como es mi embarazo. Mamanecó me ha dado la confianza de saber que estoy cuidándome sin perjudicar a mi bebé. Mil gracias por haber llegado a mi vida.
¡Estoy encantada con mis cremas Mamanecó! Me encanta su textura fresquita y sedosa, así como su aroma, me transmite cuidado y mimo. ¡Y los resultados son fantásticos! Seguiré utilizándolas por muchos años. ¡Gracias!
Me hablaron de Mamanecó y quise probar siempre con dudas de saber si iba a funcionar y si me iba a gustar. Y ¡madre mía! Los resultados han superado mis expectativas. Estoy super agradecida a Mamanecó por hacerme sentir así de bien cada vez que me la pongo.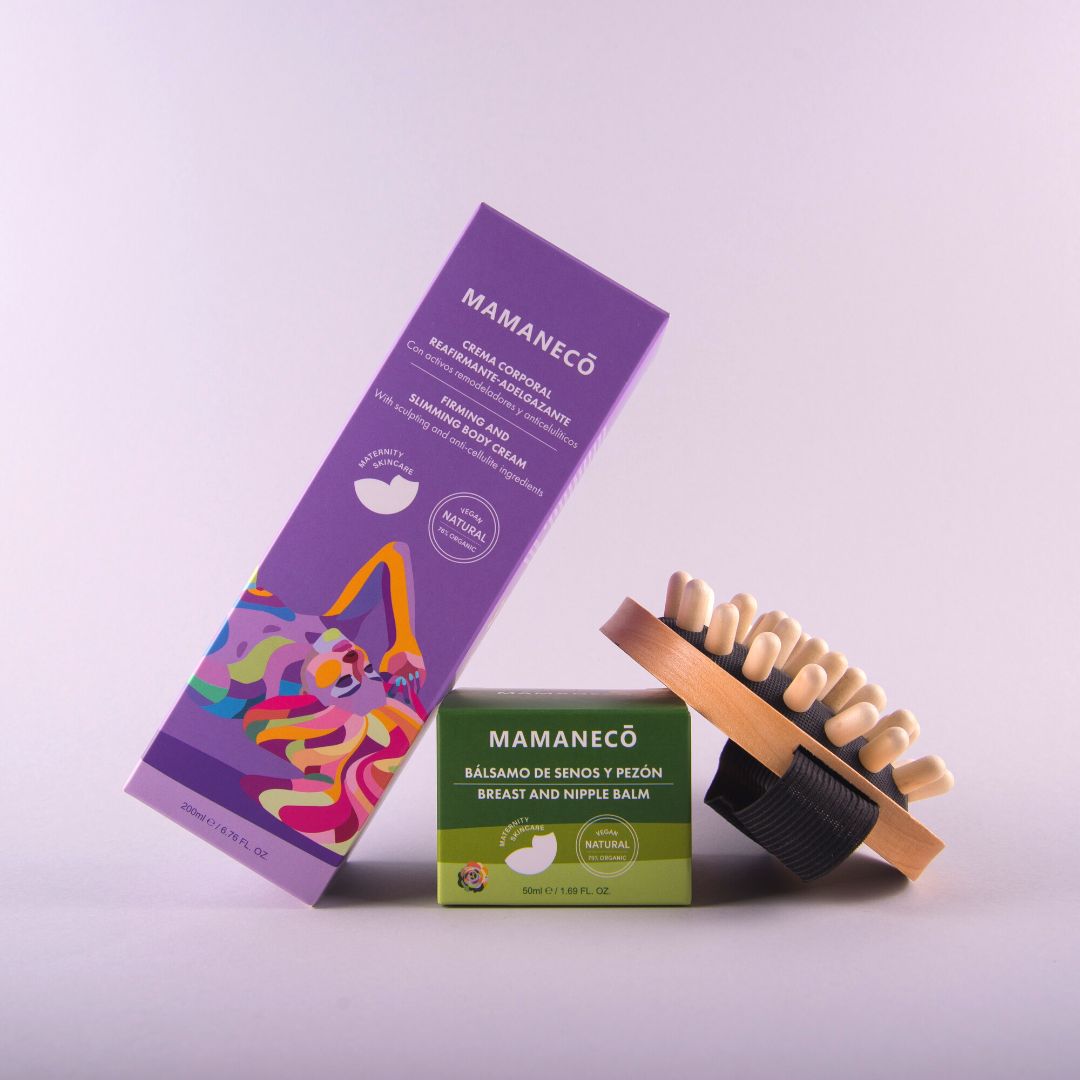 You're viewing: Pack Beauty and Life
289,90

€

IVA Incl.
Add to cart