Pack Bye Anti-Stretchmark
Pack Bye Anti-Stretchmark
Pack Bye Anti-Stretchmark
During pregnancy and post-partum there are a series of physiological, anatomical, hormonal and immunological changes that will lead to changes in your skin. The Bye Anti-stretchmarks pack is ideal for preparing your skin and adapting it to these changes properly, thus preventing the appearance of the dreaded stretchmarks and reducing their appearance.
Treat yourself to the pack and feel cared for, relaxed and carefree, your skin and your health is in the best hands.
It also contains a massage belt so you can fully enjoy your pampering moment.
All Mamanecó products are indicated for pregnancy, postpartum and breastfeeding care. They are natural ingredients with more than 70% organic ingredients. All products are dermatologically tested on sensitive skin, vegan, free of harmful substances, endocrine disruptors, allergens, and probiotics for a better care of the skin's microbiota.
The skin shows us the nature of motherhood. Take care of it as it is and as you deserve.
Palabras que nos emocionan
¡Es la Cosmética que estaba esperando! Siempre tenía dudas de aquellos productos que podía ponerme en la piel o no en un momento tan delicado como es mi embarazo. Mamanecó me ha dado la confianza de saber que estoy cuidándome sin perjudicar a mi bebé. Mil gracias por haber llegado a mi vida.
¡Estoy encantada con mis cremas Mamanecó! Me encanta su textura fresquita y sedosa, así como su aroma, me transmite cuidado y mimo. ¡Y los resultados son fantásticos! Seguiré utilizándolas por muchos años. ¡Gracias!
Me hablaron de Mamanecó y quise probar siempre con dudas de saber si iba a funcionar y si me iba a gustar. Y ¡madre mía! Los resultados han superado mis expectativas. Estoy super agradecida a Mamanecó por hacerme sentir así de bien cada vez que me la pongo.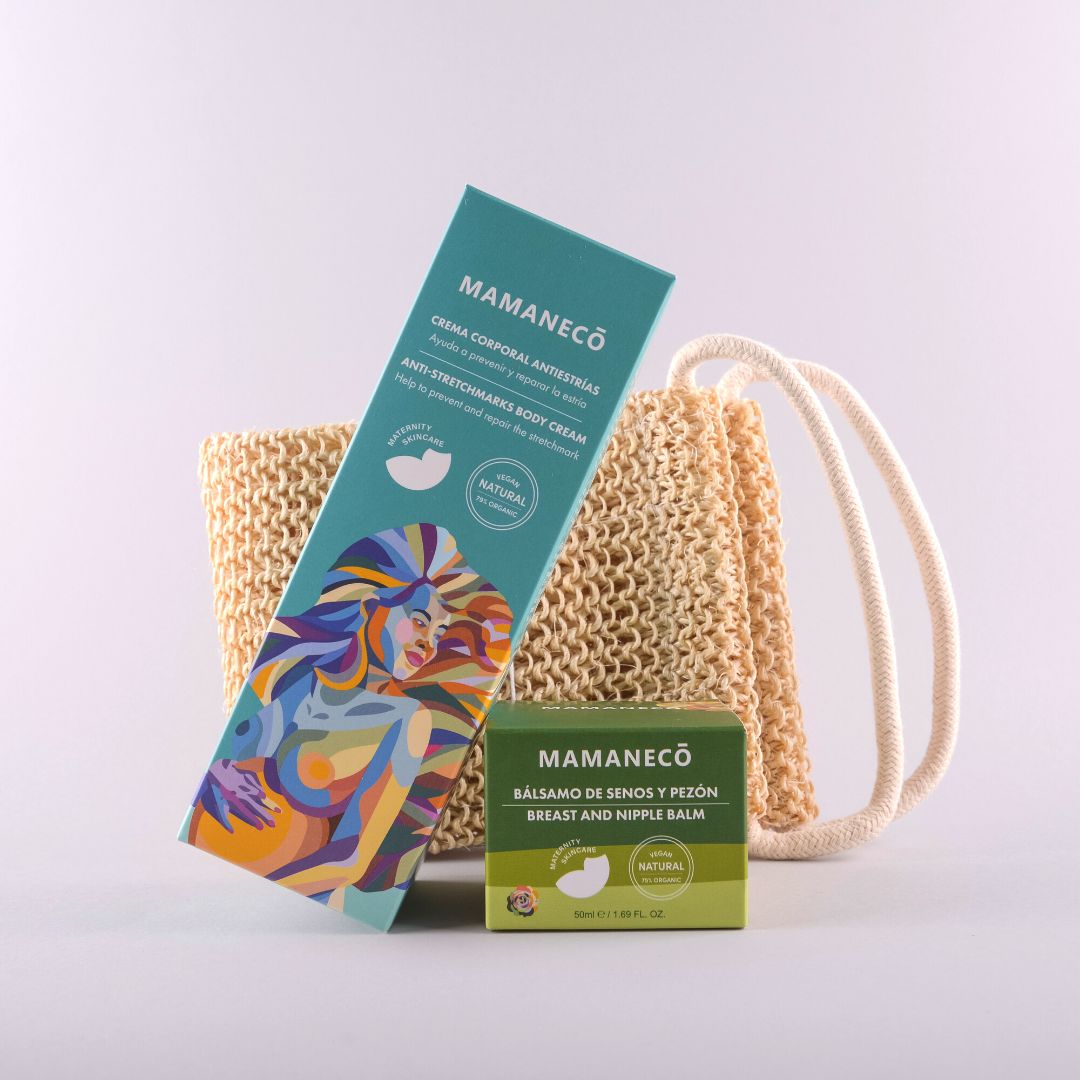 You're viewing: Pack Bye Anti-Stretchmark
289,90

€

IVA Incl.
Add to cart